What Is Mobile Safety
Apps
Mobile safety apps : At present time the use of mobile phones is increasing continuously because of increasing technology. Mobile devices have become more popular than desktops and laptops. They are easy to carry everywhere and also same features as desktops and laptops. According to some reports, nearly 51 percent of the time spent by users online in the USA is on mobile devices.
But it also increases the risk of online fraud and risks. Mobile phone comes with many applications that are useful for us like Social Media Apps, News Apps, Games, Clock, Calendar and many more. The malware is very harmful for our mobile phones. Malwares are mostly used by hackers for stealing our data.
A breach in mobile security can not only give hackers access to the user's personal life in real-time but also disclose data like their current location, banking information, personal information, and much more. In May 2019, WhatsApp acknowledged that its app was vulnerable to spyware from an Israeli firm NSO group that could infect a mobile device simply by calling a user on WhatsApp from an unknown number. 
There are many security apps for mobile phones and they help our mobile phones from malware. Mobile safety apps detect the issues/malware of your phones and delete them from your phones. Malware is also like mobile safety apps so you should always beware of them. You should always download apps from Play Store/App Store and other inbuild downloaders but never download an app from websites or fake links. The apps that you download from websites and links are very harmful for our mobile security. Here are some apps for the security of your mobile phones. So use these apps and avoid using fake apps.
Top mobile safety
apps and devices
1. Circle of 6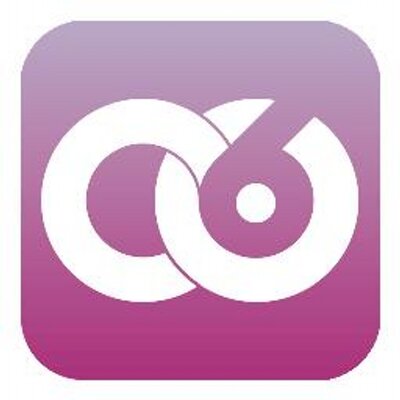 It's fast, easy-to-use and private. Originally designed for college students to prevent sexual violence, we also know it's handy for teenagers, parents, friends, or all communities seeking to foster healthy relationships and safety. With this app, a person can pick-six of their top-tier friends or family members for their circle. Just two taps are all it takes for an automated message to appear with the location of a person who does not feel safe.
2. Silent Beacon
The Silent Beacon is a personal safety device that allows you to call any number, including 911, at the touch of a button. Simultaneously, it alerts your family and friends you need their help through text, pushes notifications and email. It sends your GPS location and tracks your footsteps so you don't need to stay in one place while help arrives.
3. Bsafe
You can activate the SOS button with your voice, even if your phone is in your pocket, jacket, or purse. When activating the SOS alarm, preset guardians (such as friends and family) will receive an audio alarm and a notification with your current location/address. Your guardians will be able to see and hear everything that is happening in real-time via live streaming. Audio and video are automatically recorded and will be instantly sent to the guardians. Therefore, no information is ever lost, even if the perpetrator destroys your mobile phone.
Source: Bsafe
4. Red Panic Button
When this app's red panic button is pressed it sends a Google Maps link to the user's emergency contacts. It also can access users' Twitter accounts in order to tweet emergency messages.
Mobile Apps For Women's Safety
Women's safety has become the first priority of the government considering the increasing cases of crime against women. There are various safety apps present on the play store designed for the protection and security of women. So, here are some apps for women's safety like-
VithU
Scream Alarm!
Suspects Registry — For Women
bSafe
Women Safety Help Totem SOS
Raksha — Women Safety Alert
iGoSafely
Smart 24×7
Women Safety Secured
Nirbhaya: Be Fearless
Mobile Phone Safety Tips
There are many useful things and information in our mobile devices. So here are some tips for you if you follow these tips then you can keep your mobile device safe-
1. Record details of the electronic serial number (ESN) of your CDMA phone.
2. Buy an insurance plan.
3. Put a strong password.
4. Turn off Bluetooth when not using it.
5. Turn off Location/GPS when not using.
6. Install Anti-virus Software.
7. Review the apps you download.
8. Lock your online accounts with a different password.
9. Use anti-virus and anti-spyware software on your phone.
10. Warning : Forwarding any content, which is Pornographic in nature is a Punishable Offence.
Also read :- Iphone 13 Release date, Versions and Colours || iPhone13 Confirm Release Date
Also read :- What is DropShipping : What is dropshipping business and how to start drop shipping