What Is Maltego
Maltego is a software or tool that is used for real-time data mining and information gathering, as well as the representation of this information on a node-based graph, making patterns and multiple order connections between said information easily identifiable.
In other words, Maltego is an open source intelligence and graphical link analysis tool for gathering and connecting information for investigative tasks.
The basic focus of the application is analyzing real-world relationships between people, groups, Webpages, domains, networks, internet infrastructure, and social media affiliations. Its data sources are DNS records, whois record, search engines, social networking services, various APIs and various metadata.
History Of Maltego
Maltego was developed by the Paterva on October 23, 2007 in Pretoria, South Africa. Its latest versions 4.2.11 was released on June 4, 2020. It was written in language java. Maltego was run on Windows, macOS and Linux operating system.
Paid Or Free
It is a paid software that available online easily. Here are some paid subscription and courses-
1. Maltego Pro (Annual subscription)          - 

EUR 

999,00

2. Maltego Foundations Course                 - 

EUR 

499,00

3. Maltego Advanced Course                    - 

EUR 

499,00
Uses Of Maltego
Maltego empowers investigators worldwide to speed up and increase the precision of their investigations through easy data integration in a single interface, aided by powerful visualization and collaborative capabilities to quickly zero in on relevant information.
This is a proven tool that has been downloaded by almost one million commercial and community users worldwide. It is used by a broad audience, from security professionals and pentesters, to forensic investigators, investigative journalists, and market researchers. Furthermore, we work together with academic partners who use Maltego to train the next generation of investigators.
Alternate Tools Of Maltego
1. Gephi
Gephi is an open-source software for visualizing and analyzing large networks graphs.
2. SpiderFoot
Open source intelligence (OSINT) automation tool.
3. Visallo
Visallo helps intelligence analysts, law enforcement detectives, and fraud investigators produce more rigorous and defensible conclusions by helping them discover, visualize, and understand complex relationships hidden in massive amounts of data.
4.

sn0int
sn0int is a semi-automatic OSINT framework and package manager.
5. Linkurious
An on-premise graph visualization and analysis software to investigate complex connected data.
6.

Lampyre
 It is an efficient data analysis and OSINT multi-tool for everyone. Obtain, visualize and analyze data in one place to see what others can't.
7. Poortego
Open-source ruby project to handle the storage and linking of open-source intelligence.
8. Sentinel Visualizer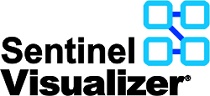 Empowering the demanding needs of intelligence analysts, law enforcement, investigators, researchers, and information workers, Sentinel Visualizer is the next generation data visualization and analysis solution for your big data.
Also read :-
Related Queries and Questions:
Que- Maltego certificate chaining error.

Sol-

Que-sun security validator validatorexception certificate chaining error maltego

sol-